MIS Human Resource Management Module
MIS ERP Payroll Application developed by QB LANKA (PVT) LTD. The said application can be provided as a desktop version or as a cloud version on the request of the client. Our goal is to provide efficient and accurate Payroll and Time Attendance Solutions for Small and Medium Scale Enterprise. With More than a years of experience behind us we seek to offer our customers the very best is service, quality and value for money.
MIS ERP Payroll is a fully automated payroll management system designed to make the tedious task of calculating payroll as simple as clicking a button. Built with the user in mind, the software is easy convenient and easy to use and can be adopted for use with any industry within hours. MIS ERP Payroll is fully compliant with Sri Lankan Labor laws and statutory regulations.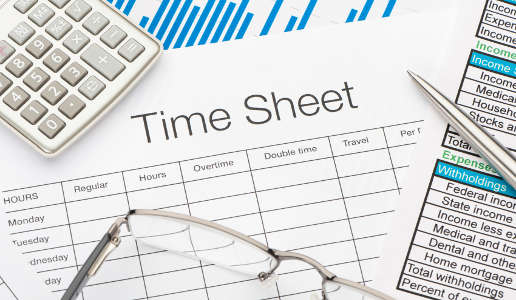 Key Features
Daily and monthly salary calculation
Setup master file
Setup fixed allowances and fixed deductions
Setup variable allowances and variable deductions
Staff Loan Maintenance and Repayments
Add Employee Bank details
Apply salary advance Add over time
Apply saving or other bank deduction form
Backing up and restoring facilities
Categorized by - Department, Class, Designation, Employee Type, Job Type
Auto calculation of Over Time, EPF, ETF, PAYE or custom defined
Gratuity Calculation
Lump Sum Payments
C forms, R4 Forms, six month returns, T9 PAYE Annual and T10
Preparation of bank transfer file (SLIPS) for auto bank transfer process
Electronic Transfer for EPF and ETF
Unlimited no of loans maintenance
Multi User with User Levels
Active Employees List
Terminate and In-Active Employees List
Reports
Salary Sheet
Pay Slip
Payroll Summary (Standard, by Department, by Class, by Job Type)
Coinage (Summary, Detail)
Salary Advances, Overtime, No pay, Late Deduction, Salary Detail by Employee
Active, Inactive, Terminated employees, Birthday List, Gratuity
Allowance, Fixed Allowance, Deduction, Fixed Deduction, Salary Increment
Signature Sheet, Bank Transfer
Loan summary, Loan Balance, Loan Detail by Employee, Loan Settled
C Form, R4 Form, Form C3 Return, Form II Return, PAYE Tax, T-9A, T-10, Stamp Duty
Employees Salary History Report
Gratuity Report
Employees Movement Report
EPF, ETF, MSPS and PAYE
Many more Reports by Report Customization
Attendance Module
Employee Information integration with hardware
Employee Time In Out by department, job category and division
No Pay attendance allowance production incentive calculation (Monthly & daily)
Staff Attendance Record
Late attendance early departed short leave and special leave set up and control
Auto calculation of Over Time
Piece rate calculation
Shift changing and additional specific customization for additional cost.
Backing up/Restoring facility
Maintenance of different shifts,
Complicated working rules (Daily, monthly and annual)
Calculation of customized over time hours
Multiple companies, departments and job categories
User definable leave types (Annual, Casual, medical, short leave etc.)
Over time, Late Attendance and Early Departures
Leave detail and summary reports
Integrated to payroll module